Chinese Brides's Executive Plan
Welcome to Chinese Brides's Executive Plan, for those who desire extensive personalized service. We have developed the Executive Plan as an alternative to our standard offerings to serve those clients requiring a much more extensive, personalized, approach.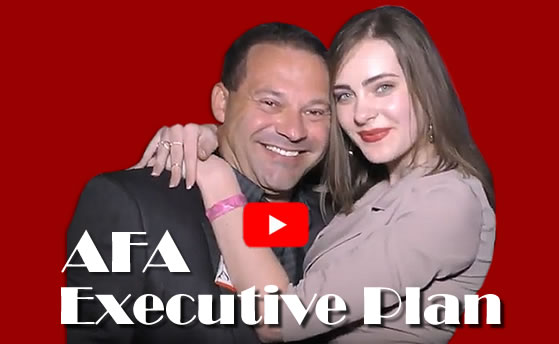 You will be assigned a Personal Consultant, who will guide you through the entire process. You will personally meet with her in order to become better acquainted for the purposes of building an effective working relationship. The Consultant will interface with all of our offices and oversee all of the tasks necessary to produce a list of suitable matches/candidates.
Once a list of suitable candidates has been compiled, the consultant will work closely with you to choose a select list of potential matches for personal meetings.
We understand and respect our clients' needs for confidentiality. No personal contact information will be divulged without your prior permission.
The Executive Plan includes the following services:
Personal meeting held at our Phoenix office. (In lieu of meeting, we can send the Personal Consultant to meet and interview you at your location, travel fees will apply).
In-depth questionnaire and personality assessment to be completed by client.
Videotape made of the client in order to facilitate introducing client to prospective matches via our network of foreign offices.
Analysis of the questionnaire and personality assessment in order to gain an understanding of the client, as well as his wants and desires. This careful analysis is instrumental in order to begin the matching process.
Dissemination of the required information to our vast network of offices (over 200).
Personal Consultant searching as well as coordinating the efforts of the foreign offices in order to select the top 10 to 15 candidates.
Personal Consultant conducting extensive interviews with all chosen candidates.
Ongoing consultation with your Personal Consultant in order to review all candidates and offer an assessment of each
3-way phone/ Skype conversations (Phone Translation Service) with all of the candidates (not to exceed a total of 20 hours)
Personal meetings arranged in our Eastern European, Latin American and Asian offices for the top 5 to 10 candidates. Client will be provided with a Personal Consultant while in the country who will facilitate the meetings, as well as serve as a guide and translator for Client. The duration of the in-country meetings to be a maximum of 14 days. If the client wishes to extend his in-country services beyond the 14-day period the fee would be $400.00 per day plus any expenses incurred by the client.
Consultation with an immigration attorney specializing in Fiancee Visas.
Tanya,
I returned to the US from Ukraine about 6 days ago and I am still trying to recover from the intense experience that will likely change my life forever. I met many wonderful people and had a great time that was made better by having met you and John on my visit to Phoenix. I want to thank you both for the personal attention that was given to me and for the very professional business that you are a part of. The team in Odessa with Max and Anna complements your members in Phoenix to create a first class business with attention to detail that made the trip an event that I will not soon forget. I will need your help to correspond to Oksana (91084) , a letter of which I have sent to you a few minutes ago. Give my best to John and thanks again.
Fred in Athens,
GA.
Hi Tanya
I'm really sorry about my late, late response. I don't use this email any longer, I only set it up for AFA and as you know, my experience with your company has been nothing less than amazing. I truly think of you and your team every day but cannot get two seconds to say hello and thank you again and again... I can't thank you all enough for what you have all done for me. I had no idea what I was getting into when I traveled abroad with your company but I couldn't have come to a better conclusion.... Irina and I are very happy together, we haven't rung each other's neck yet so its working. Thank you and all my friends in this episode of my ever changing life.
I hope you and John and the family had a great 2016 and holiday season, I'm certain your 2017 will be even better, you all deserve the best...
HAPPY NEW YEAR! and god bless you all.
Yours Truly,
Ron R
We are proud to share with you the wedding between two of our members, Kjetil and Larisa. We want to wish both of them nothing but joy and happiness and a long and loving life together. Kjetil chose to work with one of our senior Personal Consultants, Tanya, via the Executive program. Tanya worked closely with Kjetil throughout the entire process, as you can see the results speak for themselves. If you would like more information about the program feel free to contact us at (602) 553-8178 ext. 103.